Faceless Expo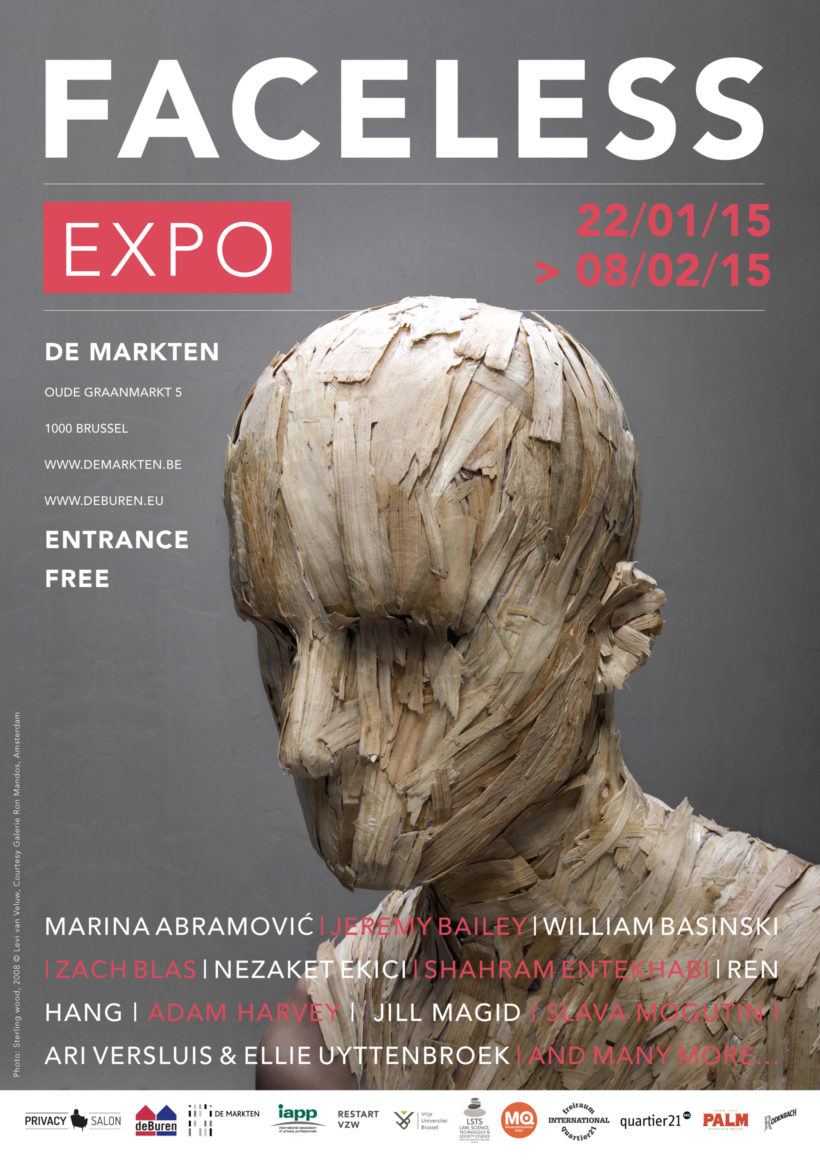 After Vienna and Amsterdam, FACELESS in smaller format as part of the Computers, Privacy and Data Protection – CPDP comes to Brussels at De Markten. Opening on 21st of January. The exhibition will be followed by a symposium, guided tours and presentations.
About FACELESS in general
Faceless explores the face in art, fashion and society. After 9/11 the media was flooded with pictures of masked terrorists; anonymous ghosts that reminded us of unknown danger. Artists, fashion designers and photographers responded to these images and researched in their own way what it meant to be faceless. An exhibition about loss of face, seduction, surveillance and privacy.
Pixelhead Artwork
My work Pixelhead will be shown during this exhibition.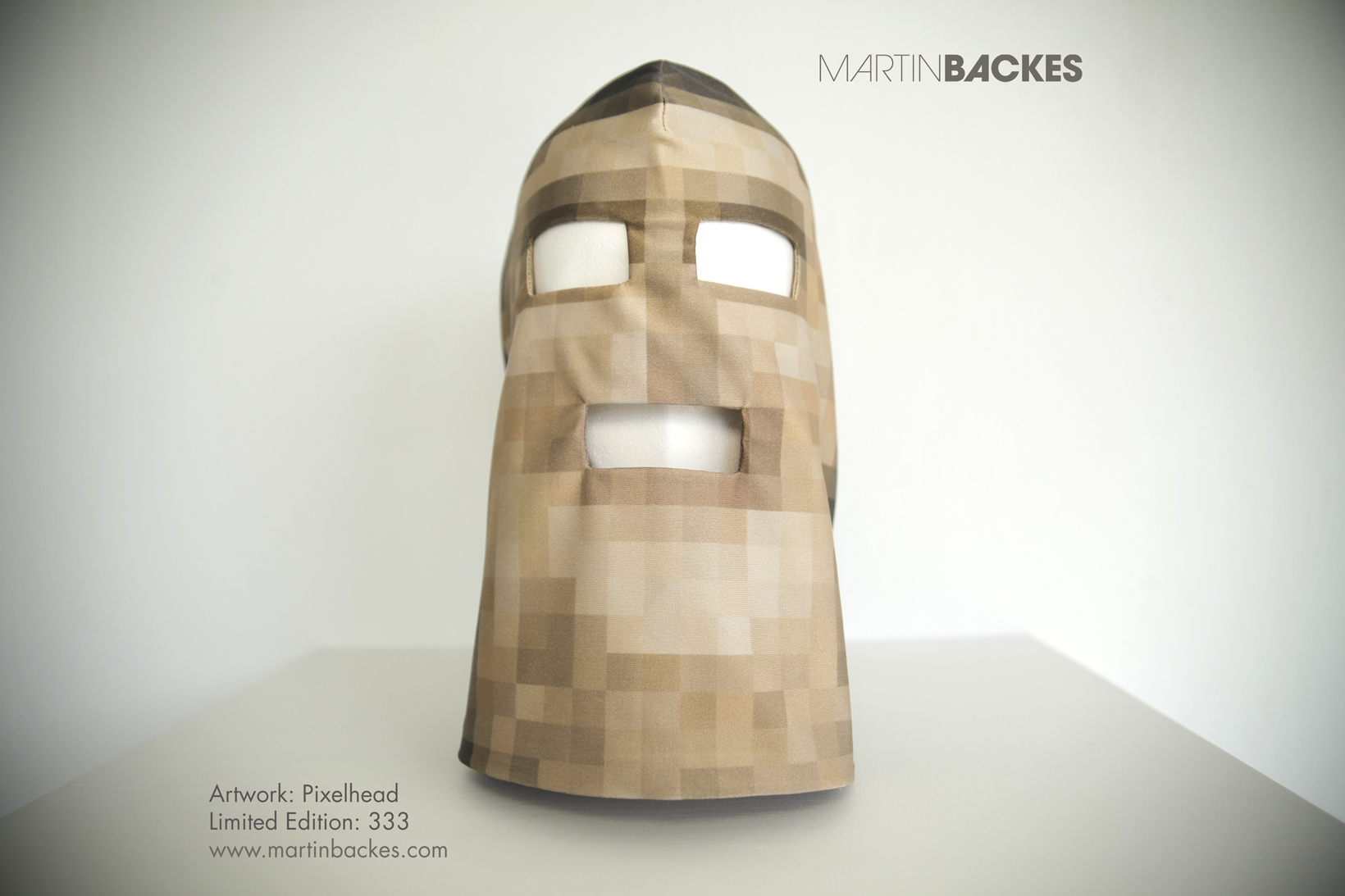 More info here