Temp Studio – Edition #3 Artist Residency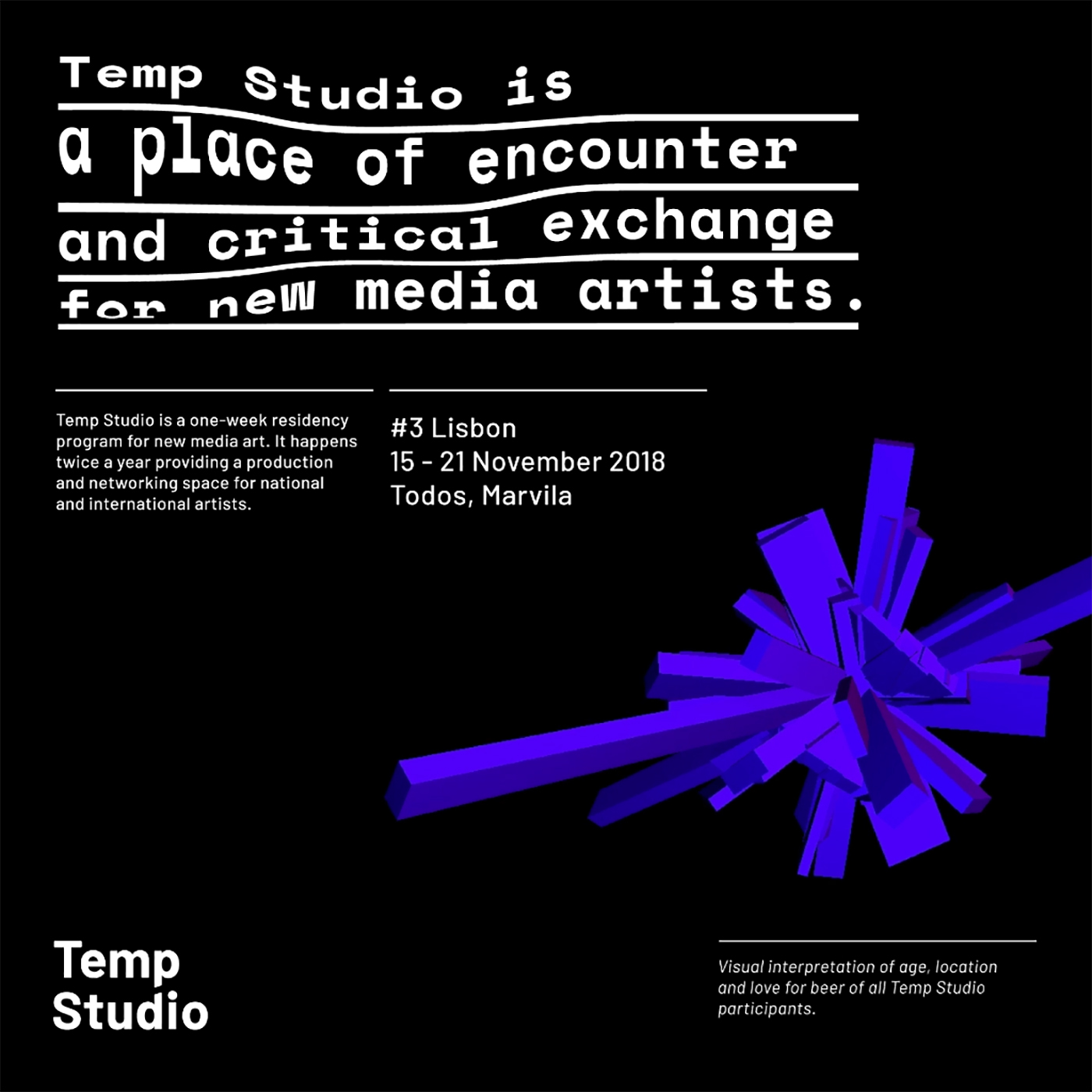 I am very happy to be selected for the 3rd edition of Temp Studio artist-in-residence programme in Lisbon, Portugal.
About
Temp Studio is a one-week residency program for new media art. It happens twice a year providing a production and networking space for national and international artists.
More info here