transmediale.11 Screening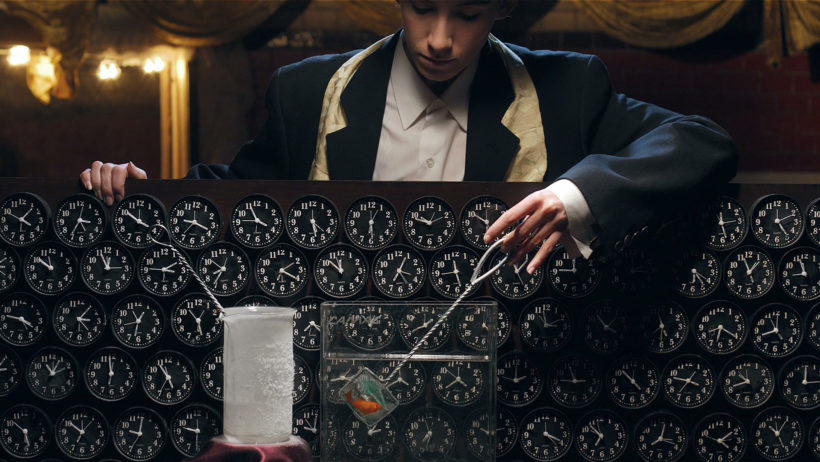 From the 01.02. to the 06.02.2011 Reynold Reynolds will show his complete "The Secrets Trilogy" at transmediale.11 in Berlin.
This will be the first time "The Secrets Trilogy" is brought together and can be viewed as three installations. I was responsible for the whole sound and music on the last part of the trilogy called "Six Easy Pieces".
About
Six Easy Pieces
Duration: 00h 10m 56s (loop)
Media: 3 A/V hard drives
Technic: 3 A/V harddrives, 1 Beamer, 2 Plasma TVs, 6 JBL Control One speakers, 6 channel professional amplifier, construction
Being the last part of the Perception Trilogy ; a three-part cycle exploring the imperceptible conditions that frame life. Six easy pieces connects art and science, focusing on space and time and romantically refers to an age when artists and scientists had similar concerns and were often one and the same person.
Six Easy Pieces – Cinema Version
Some photos from one of the recording sessions

For more info