Exhibition Cadavre Exquis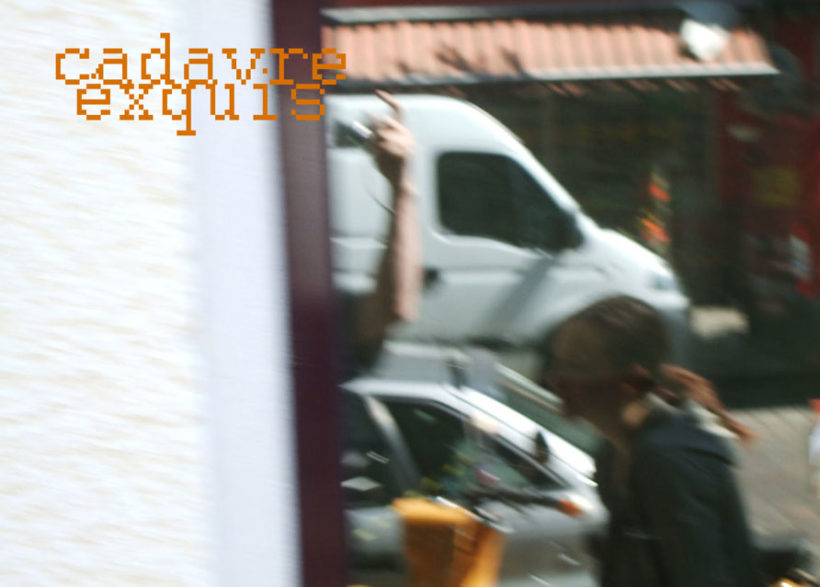 I will be part of the groupshow "Cadavre Exquis" where I will show my artwork "Pixelhead". The exhibition takes place at former Sparkassenfiliale Rupprechtstr. 35 in Berlin from Friday, 10 June 2011 to Friday, 2 July 2011.
Cadavre Exquis
On four consecutive opening nights the exhibition space is filled with art works. The concept aims to set in motion a process, during which the individual contributions continuously evolve to an overall ensemble.
June 10th 2011 – 19 :00 till open end
Kaj Osterloh, Lydia Hamann, Martin Backes, Tonic Mundry, Lars Künstler, Andrea Stahl, Philipp Menzel, Roswitha Schaab, Charlotte Iwaniuk, Torsten Prothmann, Ulrich Grüter
Music/Sound: Michael Freerix, Martin Backes
June 17th 2011 – 19:00 till open end
Andrea Golla, Annette Erlenwein, Sybille Waldhausen, Lydia Möst, Mattias Härenstam, Marie-Leena Räihälä, Susanne Sous, Julia Sand, Manuel Bonik, Manfred Pernice, Almut Müller
Music/Sound: Manuel Bonik, Michael Freerix
June 24th 2011 – 19:00 till open end
Helmut Menzel, Nina Sidow, Alena Meier, Uwe Jenas, Regina Dold, Kai Schiemenz, Ingeborg Lockemann, Elke Mohr, Agnes Sioda de Vita
Music/Sound : Michael Freerix
July 2nd 2011 – 14:00 till open end
Isabelle Krieg, Verena Klette
Music/Sound : Michael Freerix, Martin Backes
Address
former Sparkasse branch office
Rupprechtstr. 3
10317 Berlin-Lichtenberg
S-Bahn S5/S7/S75 Nöldnerplatz
The exhibition is part of Lange Nacht der Bilder