THE WRONG TV Online Exhibition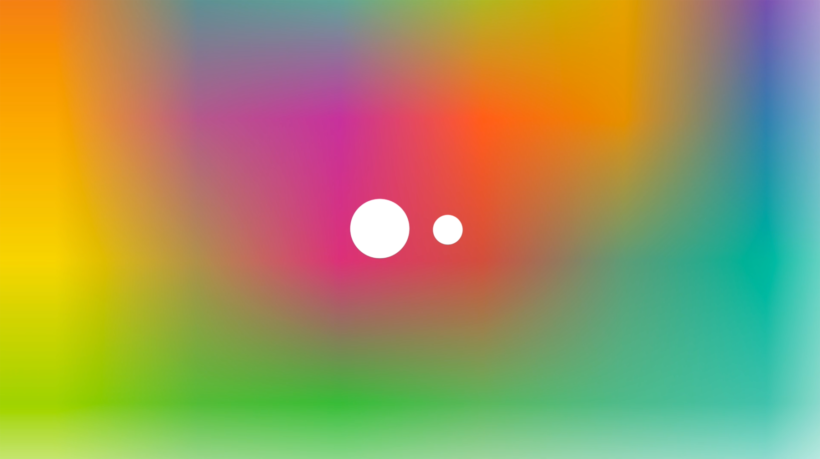 The latest project to come out of The Wrong (which runs The Wrong Digital Art Biennale) is The Wrong TV, a new online tv platform for digital art, music & culture, with 24/7 free live streaming. David Quiles Guilló reached out to Ben Grosser to curate a program for one of the channels.
A 9+ hour loop of video-based work from about 60 artists including one of my works, "Ben Grosser Presents" is a mix of computational video, multidisciplinary performance, net art documentation and promos, critical supercuts, video art, and, as always, more.
Dates
Starting Tuesday, 7 April 2020, the program starts on channel 3 (and on the main channel beginning mid-day).
Final Program
Mark Zuckerberg Haircuts
Sam Lavigne
Crowd-Sourced Intelligence Agency
Jennifer Gradecki and Derek Curry
Bittercoin, the worst miner ever
Martín Nadal & César Escudero Andaluz
Number Pad
Ben Grosser
All the Ways (The Simpsons)
Jason Salavon
AdNauseam – Clicking Ads So You Don't Have To
Daniel Howe and Helen Nissenbaum
Reload the Love!
Ben Grosser
Fly the Flag
Paul Shortt
Pizzabook turns your facebook into pizza
Carrie Gates
Notepad 2018
Matt Kenyon
167 (single channel version for preview)
Kennedy Browne
Playing A Girl (short excerpt)
Angela Washko
Everything but the Clouds
Patrick LeMieux
Computers Watching Movies
Ben Grosser
SENSELESS DRAWING BOT
So Kanno
Breathing a Doily into my Trachea
Nicki Werner
ELEPHANT segments
Deke Weaver
scrollbarcomposition 2013
Jan Robert Leegte
UIUC_Drain_Mitchell_Oliver
Mitchell Oliver
Head Swap for Amplified Violin and Interactive Robotic Painting Machine
Ben Grosser and Zack Browning
keytweeter
Kyle McDonald
Unerasable Images
Winnie Soon
Singing with Code – Excerpt
Sophia Brueckner
You like my like of your like of my status
Ben Grosser
Facebook Demetricator
Ben Grosser
Touching Software (House of Cards)
Ben Grosser
Wire Bath
Faith Holland
Speculation
Kevin Hamilton
PREDICTIVE ART BOT [intro]
disnovation.org
State of Affairs_3 minute clip
Bob Bicknell-Knight
Vertical Abstract Video
Dominik Podsiadly
there there Performance at Krannert Center for the Performing Arts
Jeff Kolar
Browsing Facebook with Safebook
Ben Grosser
Assorted Vision: The Matrix (Hue)
Ben Grosser
Unknown Armature (1): Breath Sensor Organ
Sara Hendren
Tape_book
César Escudero Andaluz
More Like This
Ben Grosser
meBot
Niky Reynolds
Follower
Lauren McCarthy
ContactRot: A Time Sensitive Address Book App for iOS
Jonah Brucker-Cohen
The making of Leap second festival 2016
BrowserBased
Granular Space
Ryan Griffis
s6-rlp-3a
Ben Grosser
Self Portrait (animated)
Ben Grosser
Body Betrayal
Avalon Ruby
THE PIRATE CINEMA
disnovation.org
ScareMail
Ben Grosser
Treatises-compressed
Mitchell Oliver
Artist's Statement
Faith Holland
What do machines sing of?
Martin Backes
Patterns of Life
Julien Prévieux
Stranger Visions
Heather Dewey-Hagborg
Art for Spooks
N. Adriana Knouf and Claudia Pederson
fécamp Fagnet n°6 – 1R
Jacques Perconte
dead air 2017
Mitchell Oliver
I Know Where Your Cat Lives
Owen Mundy
corner to corner / roaming walk through an empty house / unedited
Hugh Sato
Go Rando
Ben Grosser
What is 500 Years of Amazing Latte Nail Art with Salt?
Erica Lapadat-Janzen
"Empty Apartments" Walk-through
Jeff Thompson
ORDER OF MAGNITUDE
Ben Grosser
Social Turkers: Crowdsourced Relationships
Lauren McCarthy
X by Bjørn Magnhildøen, Spain (Jury Award 2017)
Bjørn Magnhildøen
Present day, Present time: a 鬼鎮 (Ghosttown) moment – jonCates (2020)
jonCates
CH2 unattendedVaporware app trailer
Channel TWo (Jess Parris Westbrook and Paige Treebridge)
__Others__
Ynfab Bruno
The Art of Simon Fischer
Carl Burton
The Eighth Alps
Jacques Perconte
60 Chords 60 Colors
Andreja Andric
15 Seconds of Fame
Aram Bartholl
Captioned
Liza Sylvestre
STAIR DOT (CHANNEL 1 OF 4)
Kathleen Durkin
Two Questions for Gina Cheri Haspel
Abram Stern (aphid)
Quick Fix – the vending machine selling likes and followers
Dries Depoorter
Watch it here