Pixelhead Exhibition & Auction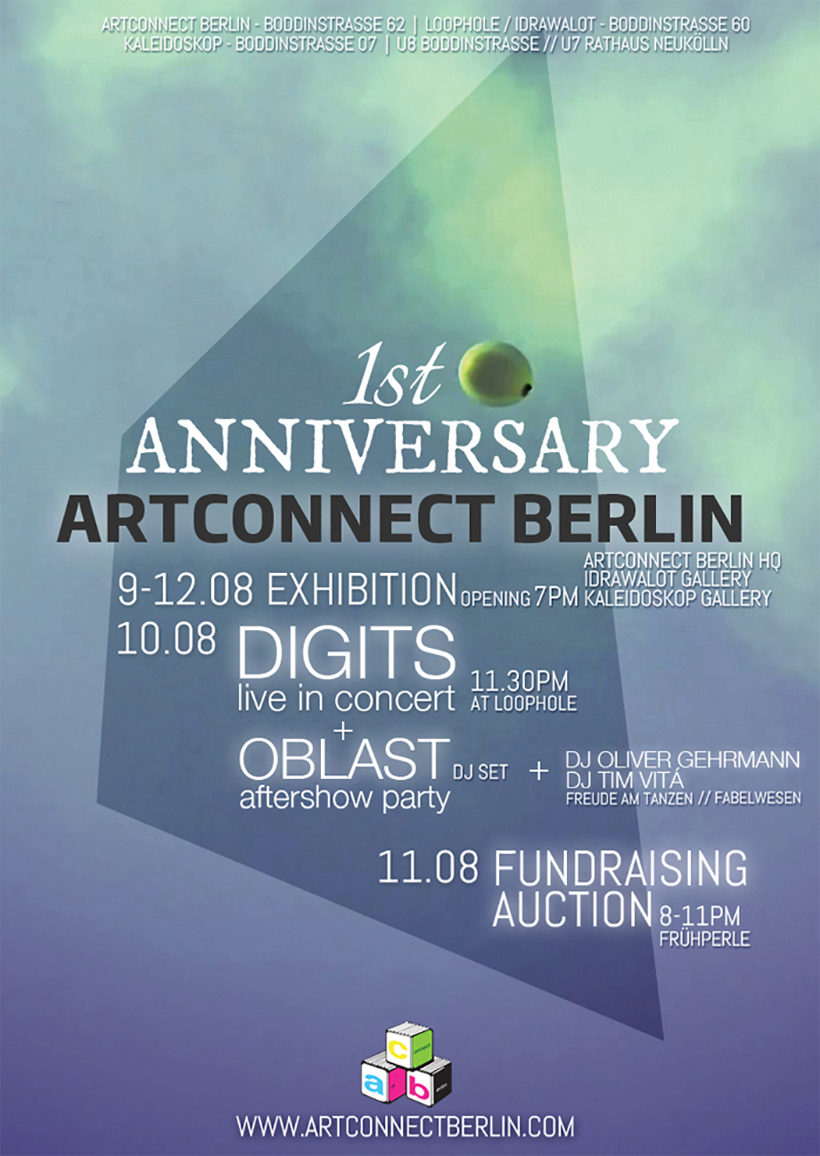 From Thursday on Artconnect Berlin will celebrate their 1st Anniversary four days long. One of my Pixelhead prototypes (work study) will be part of the EXHIBITION and their FUNDRAISING ART AUCTION.
You will find all the artworks that will be featured in the 1st Anniversary Fundraising Auction, here.
Artconnect Berlin and I will also host a photo session where you can get your own analog-pixelated photo of yourself. I will be on location for at least two dates (please see below for details and exact times). So if you do get caught by Google Street View's cameras, face recognition software or even surveillance cameras, your privacy is assured. Or in other words….. Surveillance chic for the fashion-conscious paranoiac is guaranteed!
Artconnect Berlin 1st Anniversary
When
9th – 12th of August 2012
Where and What
Artconnect Berlin has organized an extensive program together with Idrawalot, Kaleidoskop, SPAR*K, Frühperle and Loophole, featuring exhibitions, a fundraising auction, a Networking Breakfast and to top it all off; live concerts and an aftershow parties. Please check out the full schedule for the four day anniversary celebration here.
Exhibition and Pixelhead Photo Sessions
During Exhibition Opening
Thursday 9th of August 2012, 19 − 22h
Before Fundraising Auction
Saturday 11th of August 2012 17 − 19:30h
@ Artconnect Berlin HQ
Boddinstrasse 62
12053 Berlin
For more info
Artconnect Berlin 1st Anniversary Party
What is Artconnect Berlin?