THE NEW AESTHETIC? Exhibition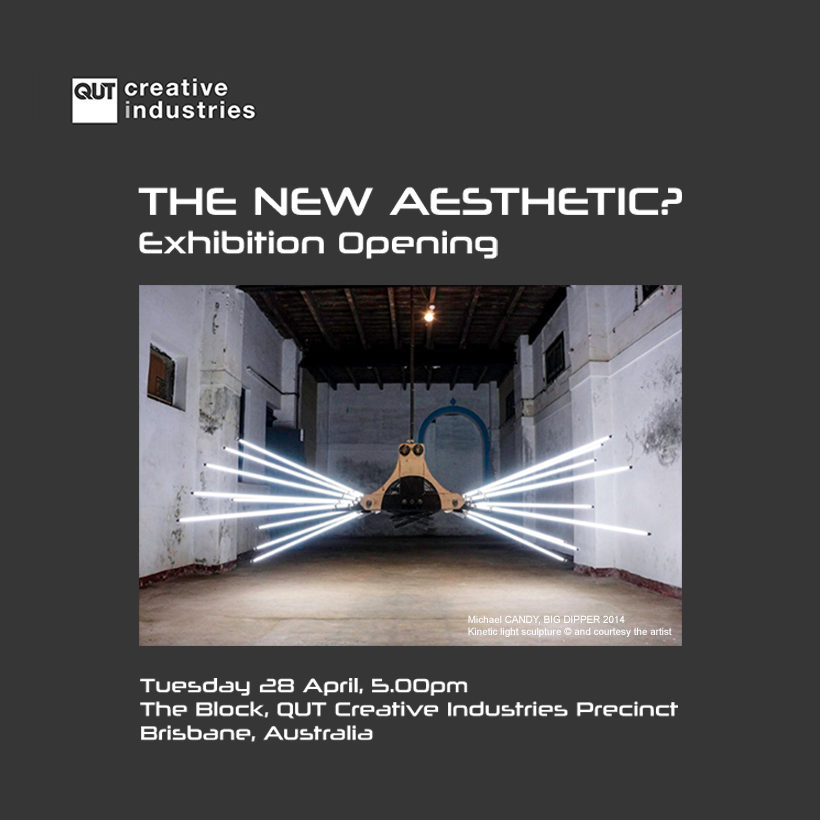 I am happy to announce that my Pixelhead artwork will be part of the 'New Aesthetic?' exhibition in Brisbane, Australia.

About
In 2011, artist James Bridle introduced the term "New Aesthetic" to articulate a concept referring to the increasing appearance of the visual language of digital technology and the Internet in the physical world, and the blending of the virtual and physical.
This exhibition examines creative practice from Queensland, Australian, and international inter-media artists reflecting on the idea of a New Aesthetic, identifying new ways of comprehending the world via a technological lens, and interrogating its significance within contemporary cultural practice. (Text by QUT)
Opening
Featuring live performances by
QUT Dance Society & Mox and Dr Gifford
Tuesday 28 April, 5.00pm
The Block, QUT Creative Industries Precinct
Cne Kelvin Grove Road and Musk Avenue, Kelvin Grove QLD
Brisbane, Australia
More info here