UKI viral live performance @ Berghain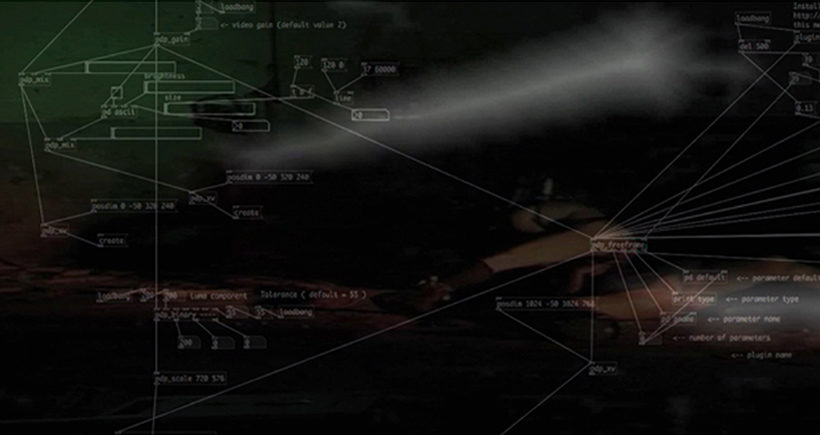 As part of the Berlin Porn Film Festival closing night I will perform live at Berghain with Shu Lea Cheang and a bunch of other sound artists on Sunday, October 30, 2011. Join us on a LIVE CODE LIVE SPAM viral trip!
About
During this very special night Shu Lea Cheang's experimental film UKI, a sequel to her much acclaimed cyberpunk cult movie I.K.U. from 2001, will be shown at Berghain Kantine. The performance video in its edited version is further processed during the live performance. While Shu Lea Cheang is processing the video, sound artists from Berlin (complete listing below) and I will create the sound live on stage as a non-stop hyper-jam session collective performance during the whole screening (running time 70 minutes).
UKI is conceived as a sequel to my cyberpunk feature I.K.U. (2000, premiered at Sundance Film Festival). I.K.U. tells the story of GENOM Corp, an internet porn enterprise who dispatches I.K.U. coders to collect orgasm data. Made into mobilephone chip, GENOM introduces orgasm on the go and makes a huge profit. In post-netcrash UKI, the data deprived I.K.U. coders are dumped on the Etrashscape where coders, twitters, networkers crush and crashed. Exchanging sex for code, code sexing code, UKI as virus emerge while GENOM retreats to BioNet. Taking human body hostage, GENOM reformats blood cells into microcomputing ORGANISMO (organic orgasm). UKI, the virus, enacted to infect a city, propagated, mobilized to infiltrate BIONET, sabotage ORGANISMO and reclaim the lost orgasm data. (Text by Shu Lea Cheang)
About I.K.U.
I.K.U. (pronounced ai-kei-ju, abbreviated as iku) is a 2001 independent film directed by Taiwanese-American experimental filmmaker Shu Lea Cheang. It was marketed as "a Japanese Sci-Fi Porn Feature". The film was partially inspired by Blade Runner (1982). I.K.U.'s premise involves a futuristic corporation sending shapeshifting cyborgs out into New Tokyo to collect "orgasm data" by means of sexual intercourse. The title is a pun on the Japanese word iku which, in sexual slang, is used to express an orgasm.
(Text taken from Wikipedia)
For more info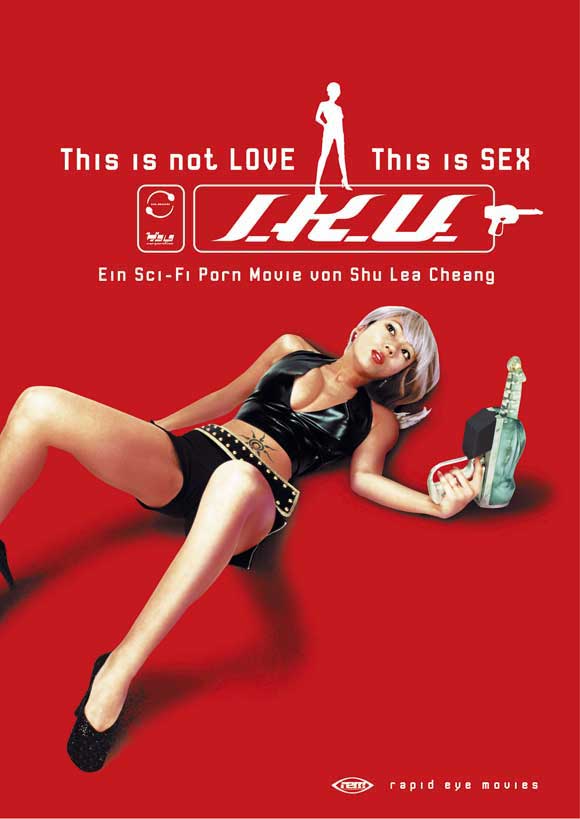 Music UKI viral live performance by…
Brendan Howell, João Pais, Domestic Violence (Tikul and Andrzej Wojtas), Jodi Rose, Peter Newman, Servando Barreiro, Christopher Fröhlich, Malte Steiner, Martin Backes.

UKI viral live performance @ Berghain (Live-Recording)