Exhibition KlangLand 2010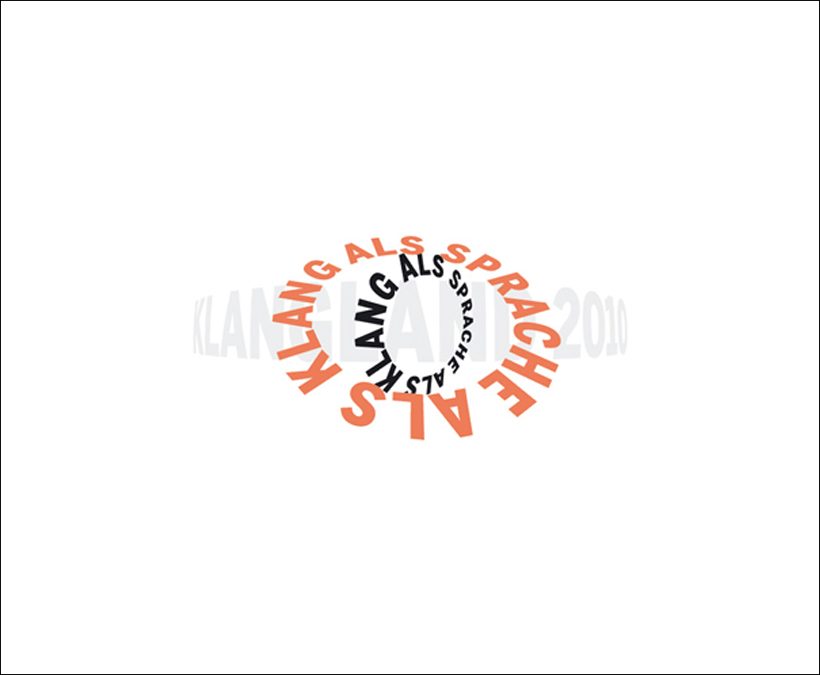 I will be part of the groupshow KlangLand 2010 – KLANG ALS SPRACHE ALS KLANG. The exhibition takes place at Kunsttempel in Kassel from Thursday, 2 December 2010 to Thursday, 9 December 2010.
I will show my electroacoustic sound piece Obfuzzcation from 2010. Obfuzzcation is a composition based around the theme of Numbers Stations. Number Stations are shortwave radio stations of uncertain origin that broadcast strange and cryptic content, often ordered or seemingly random series of numbers repeated over and over again. They generally broadcast artificially generated voices reading streams of numbers, words, letters (sometimes using a spelling alphabet), tunes or Morse code. They are in a wide variety of languages and the voices are usually female, though sometimes male or children's voices are used. Evidence supports popular assumptions that the broadcasts are used to send messages to spies.
KLANGLAND 2010
KLANGLAND 2010 – KLANG ALS SPRACHE ALS KLANG
Ausstellung und Performances im Kunsttempel
2. bis 9. Dezember 2010
Ausstellung mit…
Martin Backes, Tobias Böhm, Antonio Bueno Tubía, Experimentelles Sprechen Leipzig, Ingo Frischeisen, Mara Genschel, Thomas Janitzky, Yukiko Jungesblut, Udo P. Leis, Michael Lentz, Michael Neil, Clara C. Oppel, Adrian Palka, Stefan Riebel, Valeri Scherstjanoi, Frauke Schmidt, Max Schneider, Martin Schüttler, Wolfram Spyra, Roksana Vikaluk
Eröffnung: Do., 2. Dez., 20 Uhr
Geöffnet täglich von 15 bis 18 Uhr,
am Montag geschlossen.
Performances
Do., 2. Dez., 20.30 Uhr
Adrian Palka (Coventry) & Wolfram Spyra (Berlin):
"The Last Polonaise"
Thomas Janitzky (Leipzig): "Heavy Metal"
Stefan Riebel (Leipzig): "Dedication Pieces"
Sa., 4. Dez., 19.30 Uhr
Antonio Buena Tubía (Madrid): "Einsteigen bitte"
Tobias Böhm (Kassel): "Vokale Fraktale"
Wir danken herzlichen unseren Förderern, dem Kulturamt
der Stadt Kassel und der Coventry University.
More info