WHITEBOX Exhibition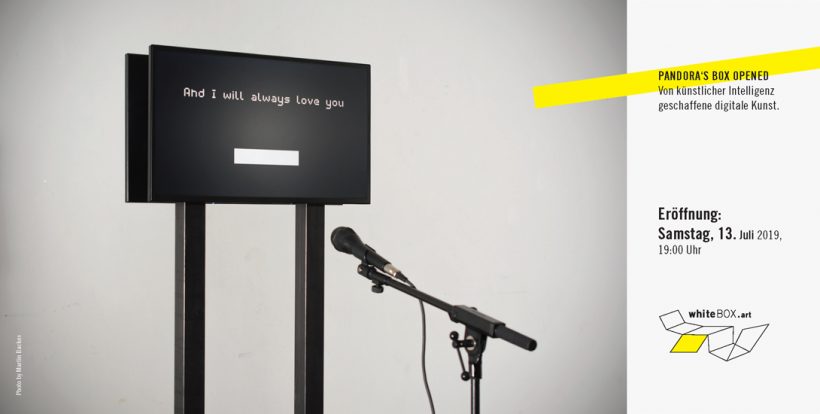 My installation 'What do machines sing of?' will be shown next as part of a group show called 'Pandora's Box Opened' at whiteBOX in Munich. So if you happen to be around for the opening, see you there!
Exhibition
Pandora's Box Opened
Dates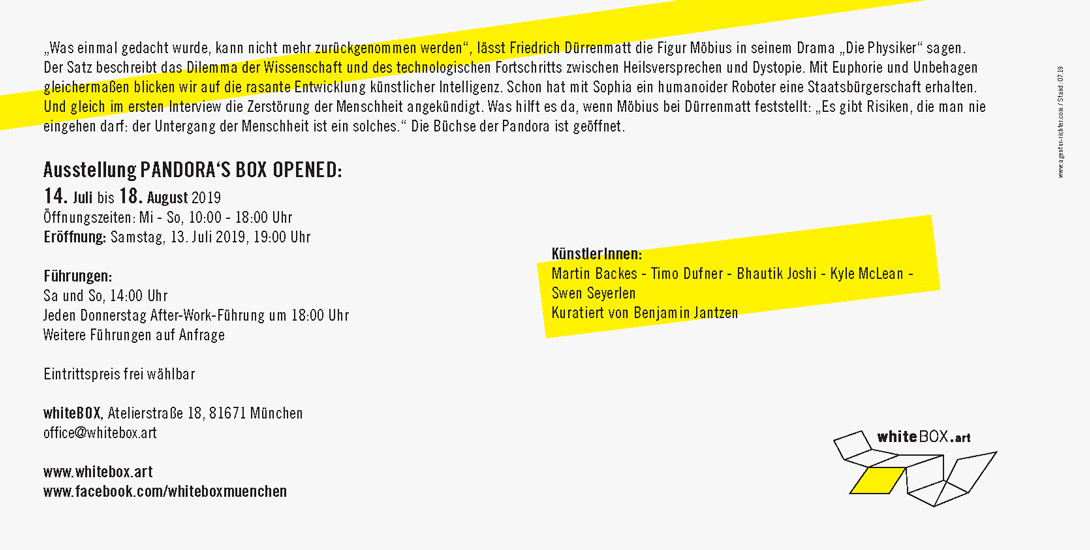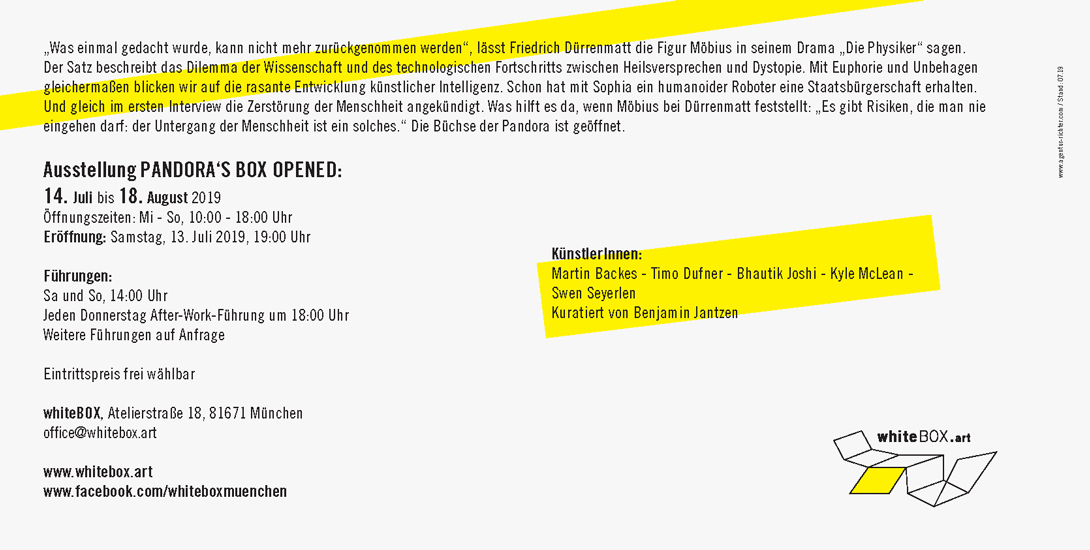 Exhibition Opening: 13 July 2019- 9 p.m.
Opening Hours: 14 July – 18 August 2019 / Wed-Sun 10 a.m. – 6 p.m.
Location
whiteBOX
Atelierstraße 18
D-81671 Munich, Germany
More Information
whiteBOX Website
Facebook Event – Opening
Facebook Event – Exhibition