DJing at Platoon Kunsthalle Berlin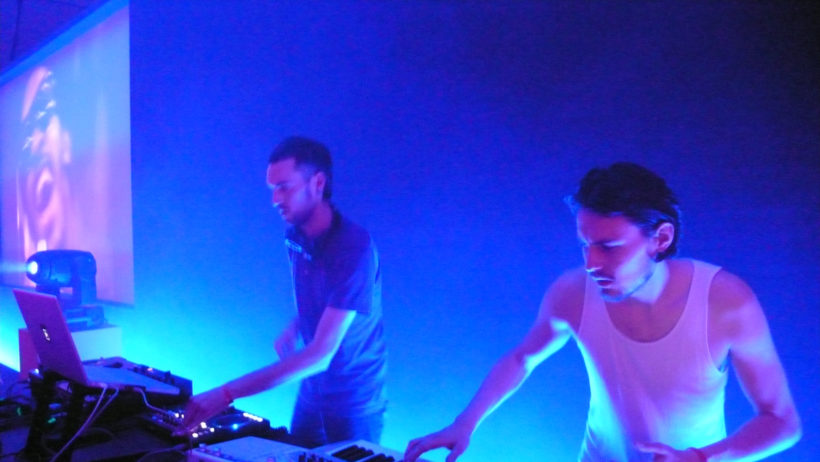 Join us for DONNERSTAGSBAR – PLATOON members & friends night, which will feature Peter Kirn's very special live set and a head-to-head DJ set by Peter and myself! After the click you will also find a new DJ promo mix which features current bass music culture for your dancing pleasure.

About the event
MARTIN BACKES, artist, designer, composer and special guest for this evening, will connect for a head-to-head DJ set with P. Kirn. in their first-ever collaboration, this duo of sonic artists will produce a soundscape for your thursday evening drinking pleasure.
P. KIRN, audiovisual artist known as the technologist/journalist behind Create Digital Music and Create Digital Motion, will play a live audiovisual solo set using some of his own custom tools for generating rhythms. we'll help celebrate the release of Music for Dance, an ambient release of Kirn's works for choreography from the past decade. for tonight's party, expect experimental dance music with cinematic moments.
Our event will be also the official afterparty for the opening of Serbinale – Festival of New Serbian Arts and Culture.
When
Thursday, August 29, 2013
Doors open at 21.00
Where
PLATOON KUNSTHALLE Berlin
Schönhauser Allee 9
10119 Berlin, Germany
More infos
Create Digital Music Article
My good friend Peter Kirn also invited me as a guest on CDM to look at just what this phenomenon of "Bass music" is today and how it could be described. More after the click.