On Watching and Being Seen Exhibition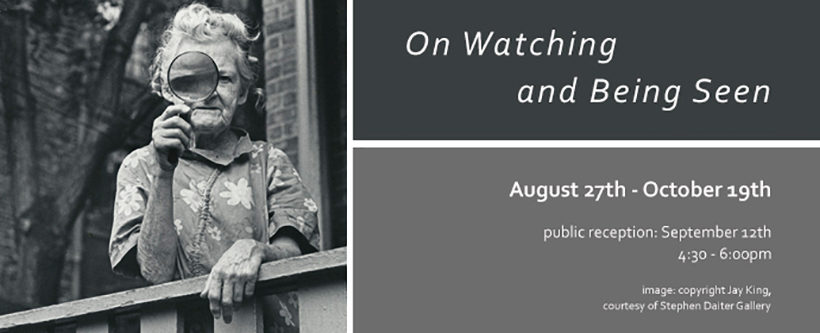 My work Pixelhead will be exhibited at the NIU Art Museum in Illinois, USA. The exhibition 'On Watching and Being Seen' explores the voyeur and the exhibitionist in both older and contemporary works, especially work that responds to the impact of social media and technology in defining what is private and what is public.

Complete list of exhibiting artists
Martin Backes, William Betts, James Bridle, Mark Daybell, Digital Dan the Drawing Man, Jessica Dimmock, Walker Evans, Brad Farwell, Ron Galella, Scott Groeniger, Kathy Halper, Larson Harley, Adam Harvey, Mark Hogancamp, Ed Kashi, Jay King, Joachim Ladefoged, Ben Lowy, Noelle Mason, Kate McQuillen, Susan Meiselas, Jim Newberry, Helmut Newton, William Noland, Marc PoKempner, Henry Simon, Art Shay, and Kohei Yoshiyuki.
More infos
Exhibition – On Watching and Being Seen
NIU Art Museum Website