MuseumsQuartier Vienna / Q21 Artist in Residence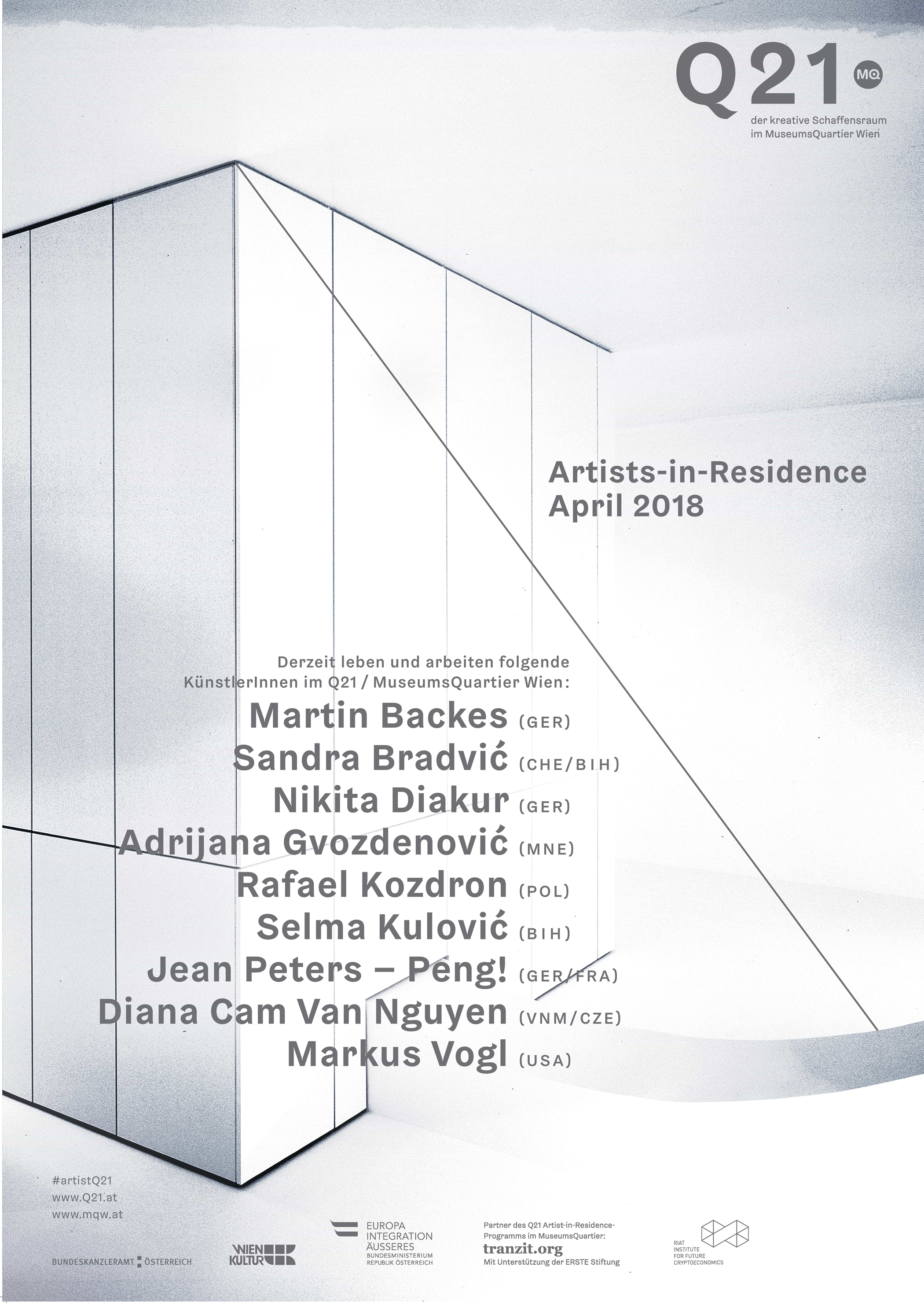 I am very pleased to announce that I will be Artist-in-Residence at Q21 / MuseumsQuartier Vienna for the whole month of April.
About
Since October 2002, international artists who do not normally reside in Austria have the opportunity to live and work at Q21 as Artists-in-Residence. By now, nine live/work studios are available in the MQ complex.
These studios will be predominantly linked to the cultural providers of Q21. In special cases, the studios can be allocated to applicants recommended by other cultural institutions.
The objective of this program is to expand the role of the MuseumsQuartier Wien as one of the world's largest contemporary cultural complexes over the medium and long term, above all through the active and continuous involvement of international creative artists, and to promote international cultural exchange, in particular with Austria's direct neighbours and other European countries.
The financing of the studio program is accomplished with the assistance of sponsors (currently tranzit.org / ERSTE Stiftung) and allows us to make the studios available free of charge along with a monthly stipend. Other cooperations exist with the Federal Ministry for Europe, Integration and Foreign Affairs, the program "tranzit.org/ERSTE Stiftung", and – since 2016 – with RIAT – Research Institute for Future Cryptoeconomics.
Location
MuseumsQuartier Wien / Q21
Museumsplatz 1/5
1070 Vienna
Austria
More info here
Martin Backes at Q21 as Artists-in-Residence
General Information about the Residencies