About
"What do machines sing of?" is a fully automated machine, which endlessly sings number-one ballads from the 1990s. As the computer program performs these emotionally loaded songs, it attempts to apply the appropriate human sentiments. This behavior of the device seems to reflect a desire, on the part of the machine, to become sophisticated enough to have its very own personality.
What do machines sing of? (90s Version)
2015
Size: 170 x 55 x 45 cm
Material: metal stand, mic stand, mic, cable, 2 screens, computer, custom-made computer program
List of songs which are included and performed by the computer program:
Whitney Houston – I Will Always Love You
R. Kelly – I Believe I Can Fly
Toni Braxton – Un-Break My Heart
Bryan Adams – Everything I Do, I Do It For You
Celine Dion – My Heart Will Go On
Documentation Video
I also uploaded the video to YouTube. You will find here.
Exhibition View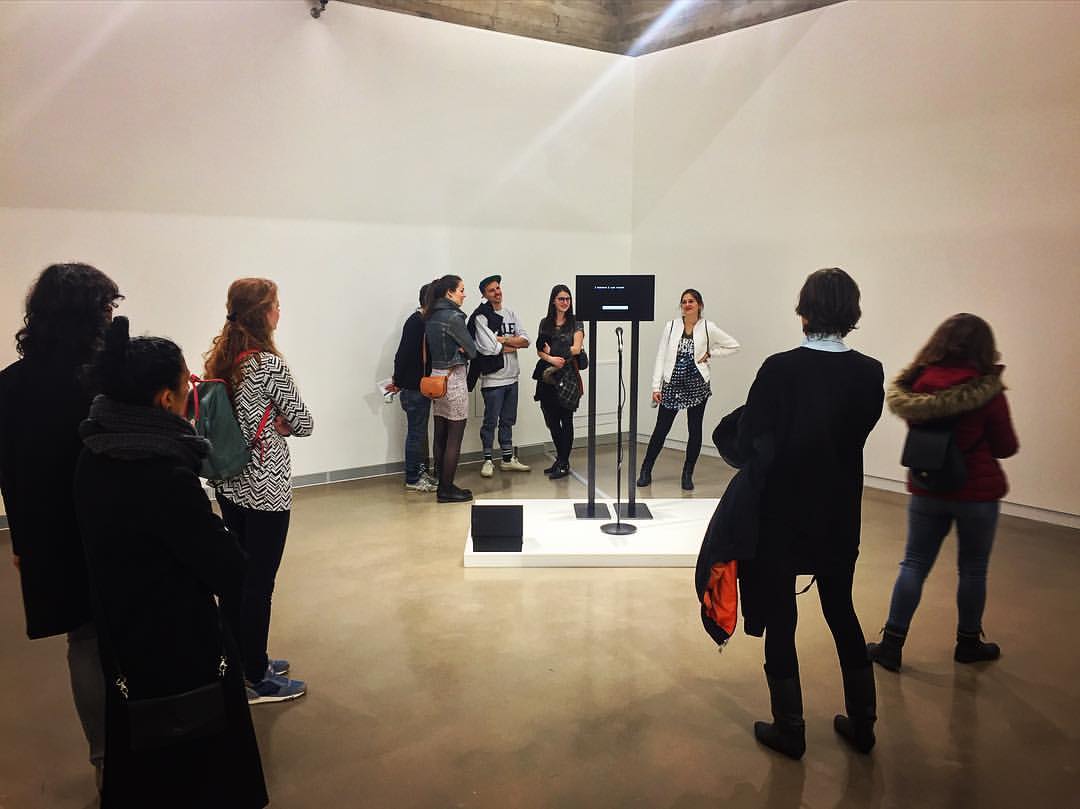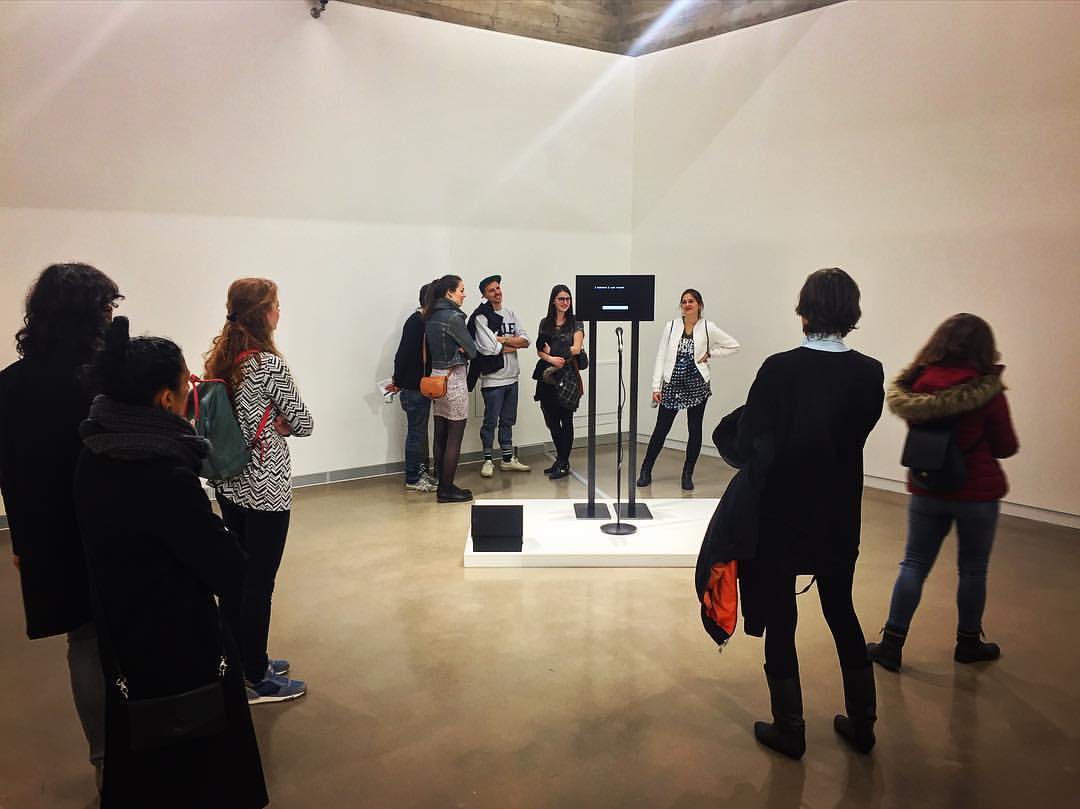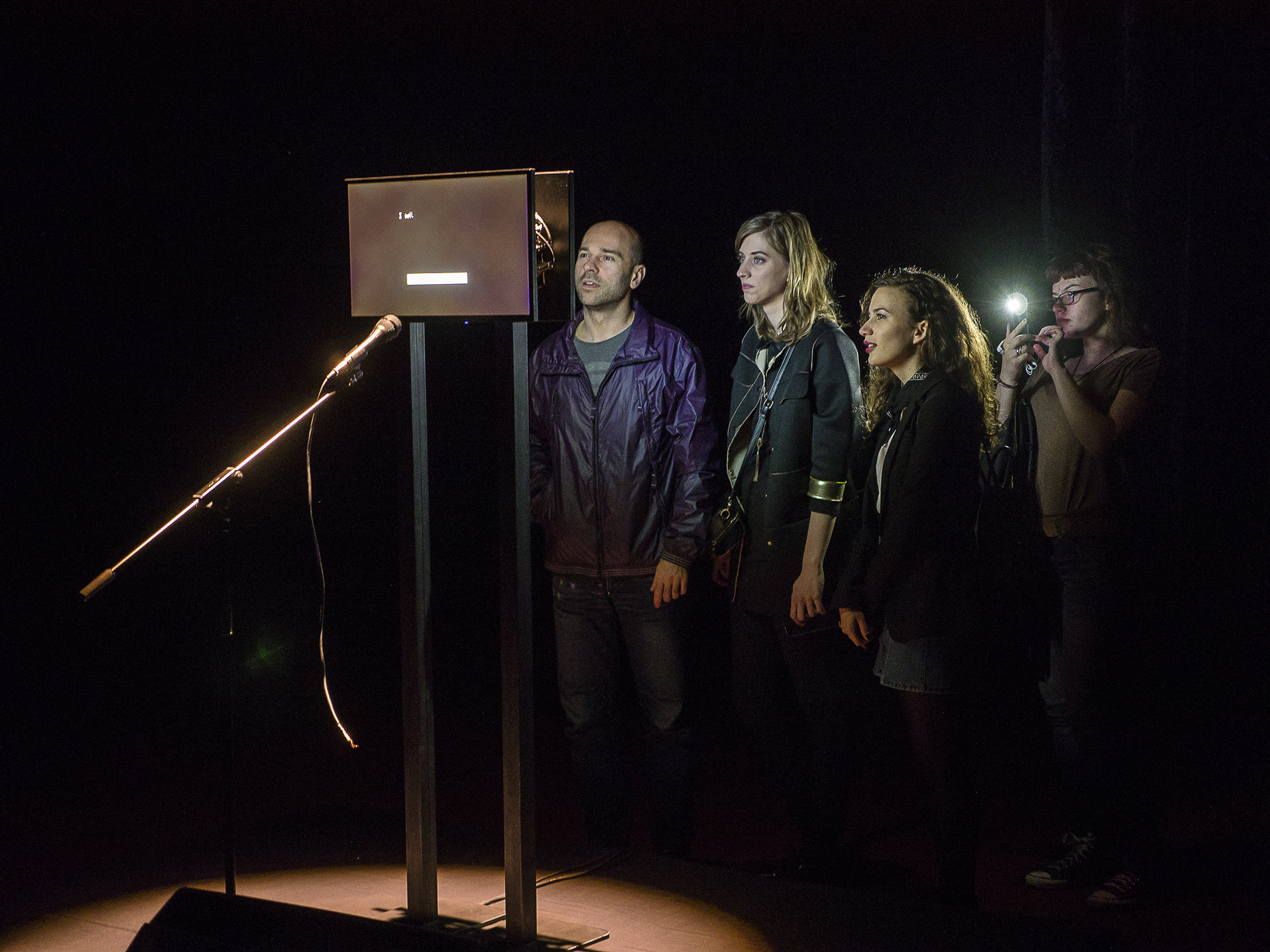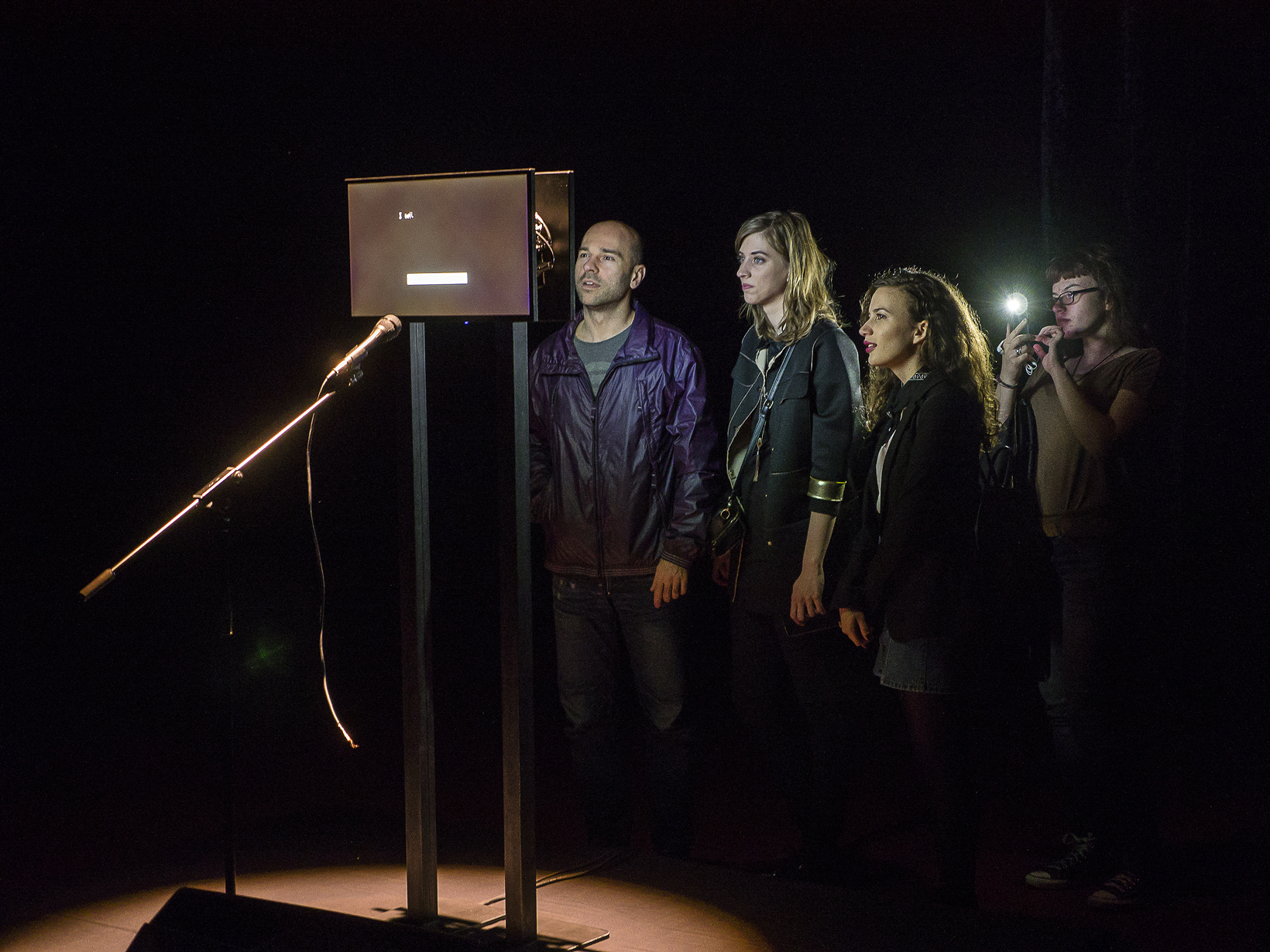 Acknowledgements
A big thanks goes to Prof. Dr. Alberto de Campo, Hannes Hölzl, Prof. Joachim Sauter and Fredrik Olofsson (Art and Media Departement, University of Arts Berlin) for inspirational thoughts, lots of help and of course very good programming advices. A big thanks goes also to everyone involved in this project, but especially to some good friends, namely Markus Lerner for helping me out shooting the documentation video, Till Nagel and Brendan Howell for thoughts and translation.
The work has been created at the University of Arts in Berlin (Art and Media Departement) with the environment and programming language SuperCollider.
Media Coverage
Interviews
Radio Deutschlandfunk, Corso – Kultur nach 3
Corsogespräch: Wenn Maschinen singen
WIRED Germany
Dieser Algorithmus singt euch Liebeslieder
Web (selection)
Süddeutsche Zeitung / Phänomeme
Berliner Künstler baut Maschine, die in Dauerschleife 90er-Pop-Balladen singt
20 Minuten – Schweizer Pendlerzeitung
Wenn der Computer endlos Schnulzen singt
WIRED Italy
Cosa succede quando un computer canta al karaoke
oi9 / Gawker Media
Heaven or Hell: A Computer That Never Stops Singing Hits From the 90s
CDM – Create Digital Music / Media
This Computer Singing 90s Love Ballads will Break Your Heart
The Creators Project
This Machine Will Sing 90s Pop Songs for Eternity
Fast Company / Co.Design
This Poor Computer Was Designed To Sing '90s Karaoke Forever
Sonic State
Sonic TALK 412 – Live From Stekker
prosthetic knowledge
What do machines sing of? Tech art by Martin Backes
designboom
martin backes gets a fully automated computer to sing emotional 1990s ballads
Business Insider
There's a computer that perpetually sings 90's ballads and it's weirdly perfect
Observador
É provável que este computador cante melhor do que você
Pixable
Get The Weirdest Serenade Ever From This Robot TV That Sings 90s Music
Beatport
This Computer Program Sings '90s Hits With Soul
Booooooom
90s Forever
mental_floss
Watch a Computer Program Sing '90s Power Ballads
NOMINATIONS & PRIZES