About
'What do I know? I am just a machine?!' is an augmented reality work asking questions about identity, repression, inequality and injustice, which focuses on the experience of a marginalised group – the machines. The machines talk to us! They emote! They banter! They are on the very cusp of consciousness! You are invited to enter into a relationship with them and explore the ever-changing modes of (augmented) reality. The future might be mildly confusing, occasionally profound and frequently hilarious!? But who knows?!
The work consists of a 3D audio enabled, augmented reality walk realised through a custom-made tablet/smartphone application. The app blends interactive digital elements – like visual overlays, 3D stereo sound and other sensory projections – into the real-world environment. By starting the app, the participant is invited to move freely around within the space at their own pace and will find themselves surrounded by autonomous, floating drone spheres. Whenever a user bumps into a floating drone sphere with his mobile device, the sphere tries to get out of the way and starts, in most cases, a short dialogue about autonomous machines, artificial intelligence, consciousness, identity politics, human nature, ethics, morality, society or its very own existence.
What do I know? I am just a machine?!
Year of Creation: 2019
Size: variable
Duration: generative/algorithmic
Technique: tablet, custom-made augmented reality app, 3D audio headphones
Documentation Video
I also uploaded the video to YouTube.
Exhibition View
Here are some shots of my installation 'What do I know? I am just a machine?!' at NRW-Forum Düsseldorf.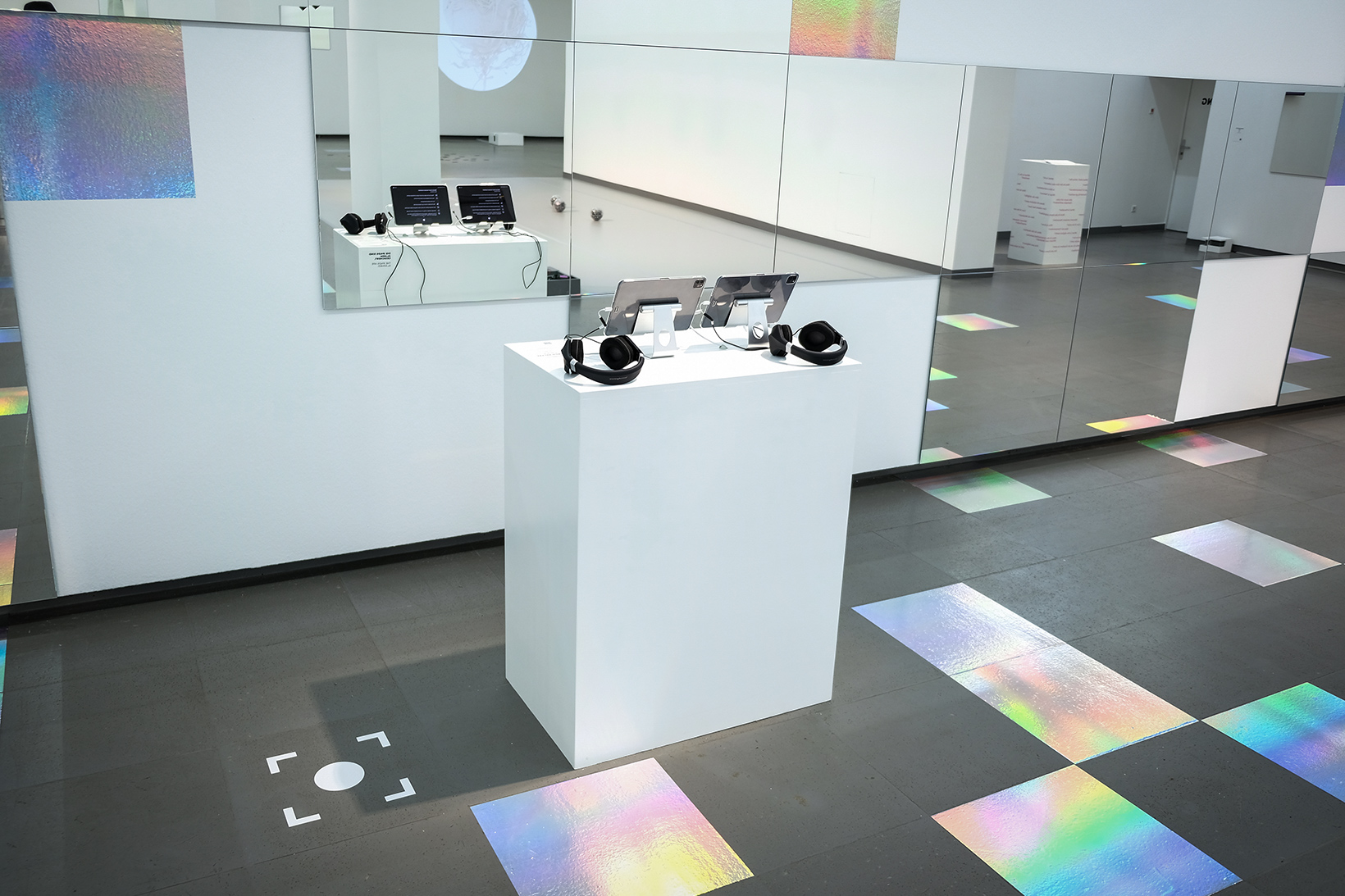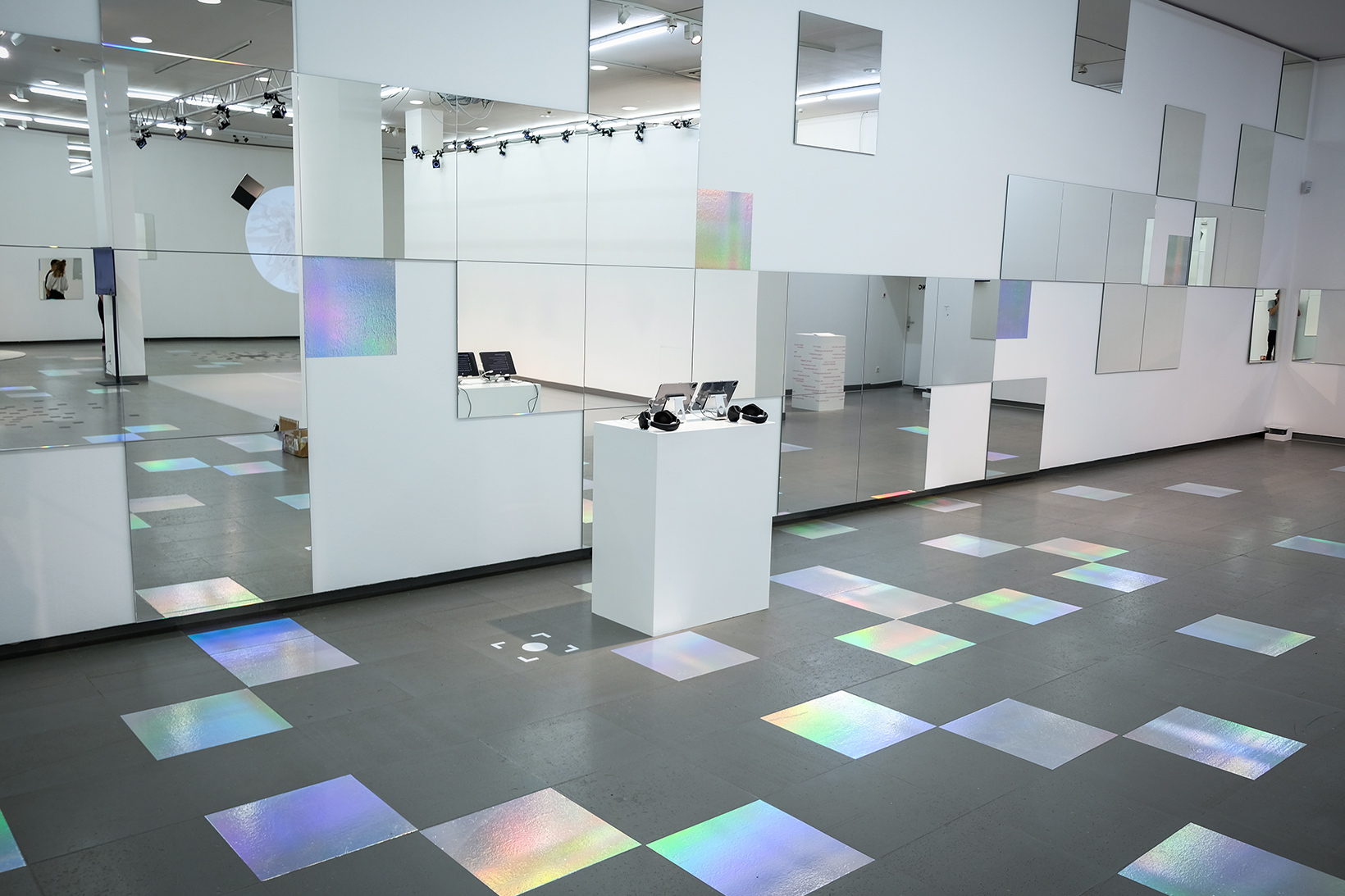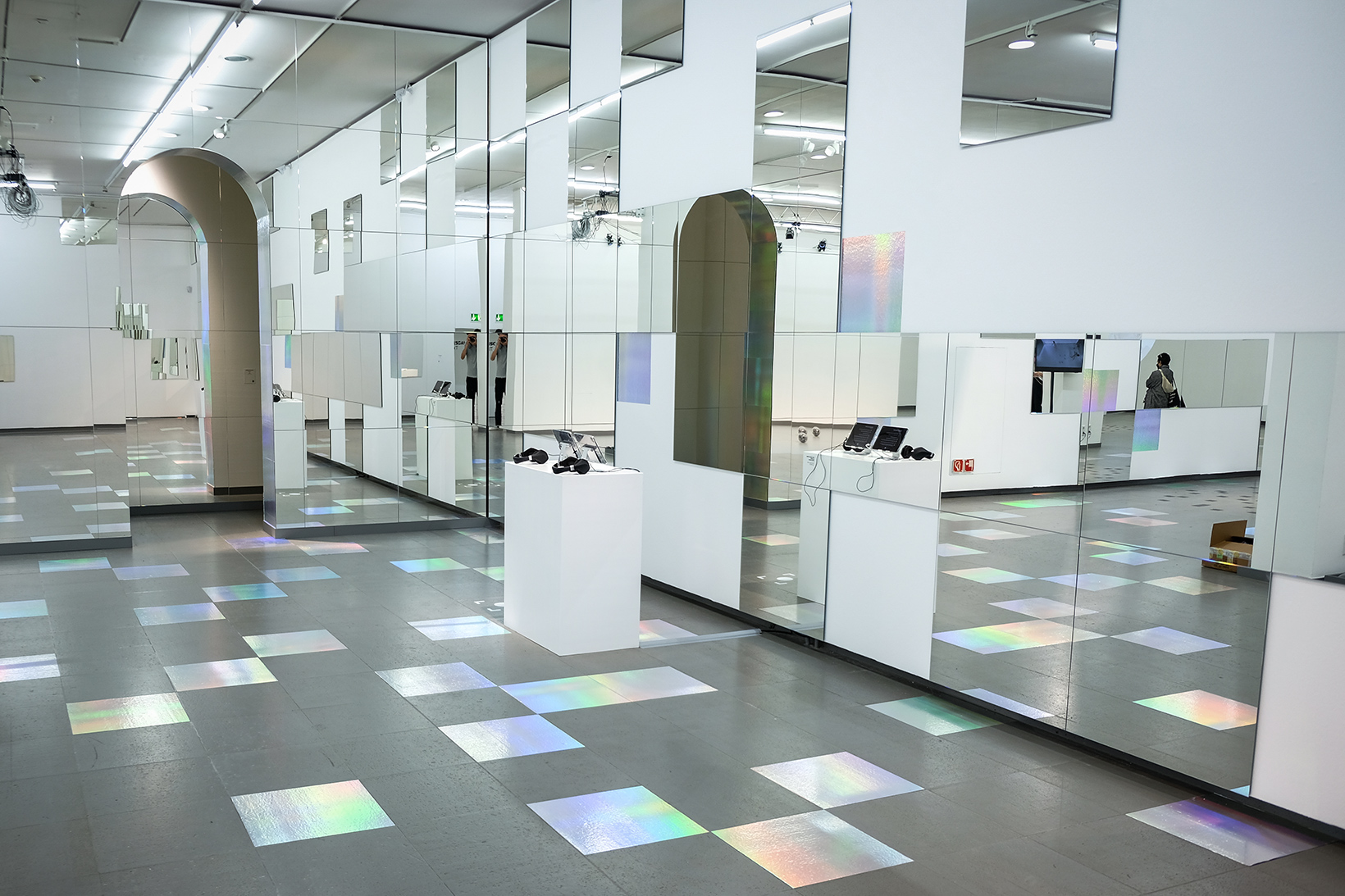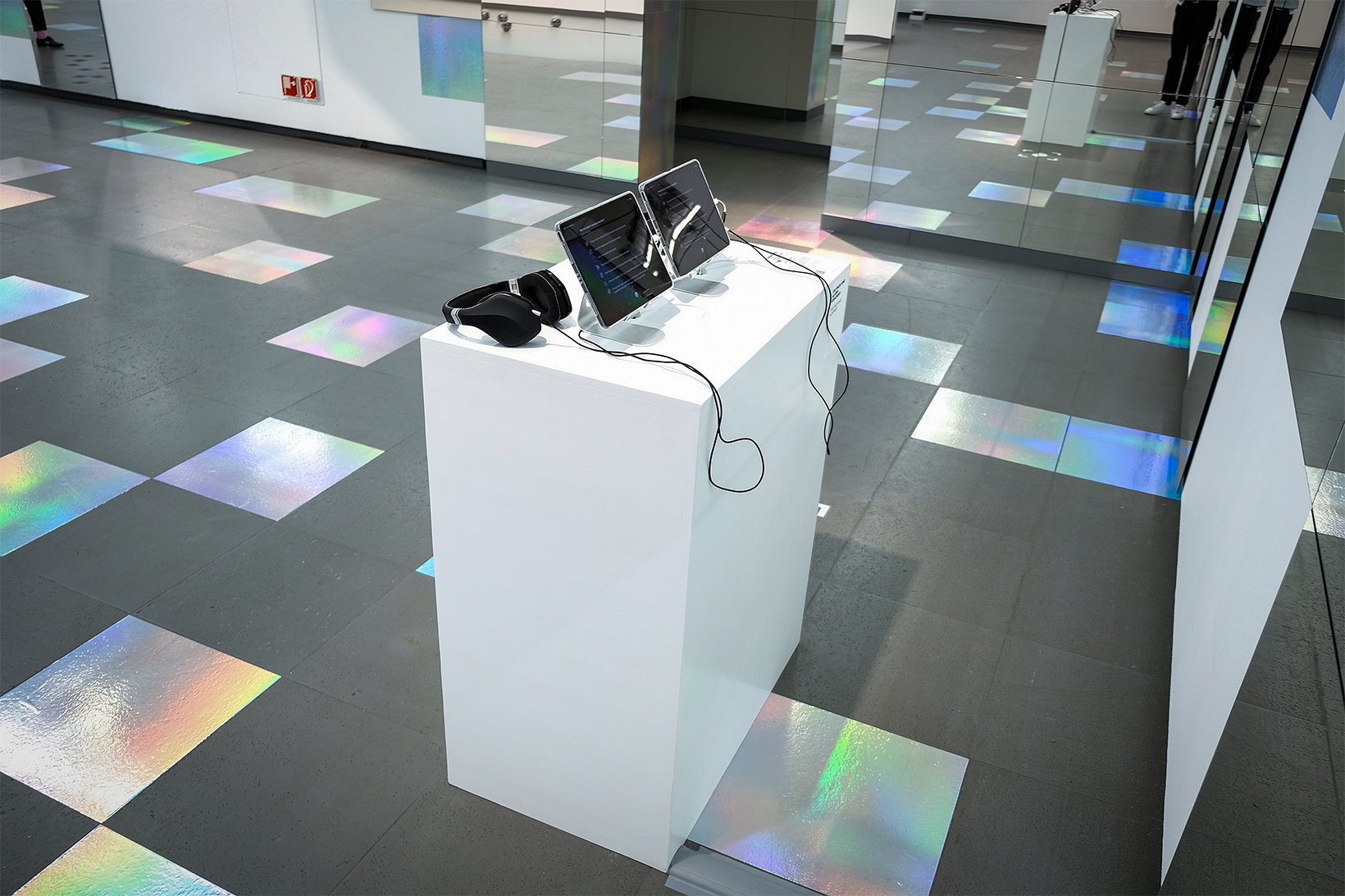 iOS App
Because the app is developed with Apple's augmented reality (AR) platform called ARKit, it only runs on iOS devices.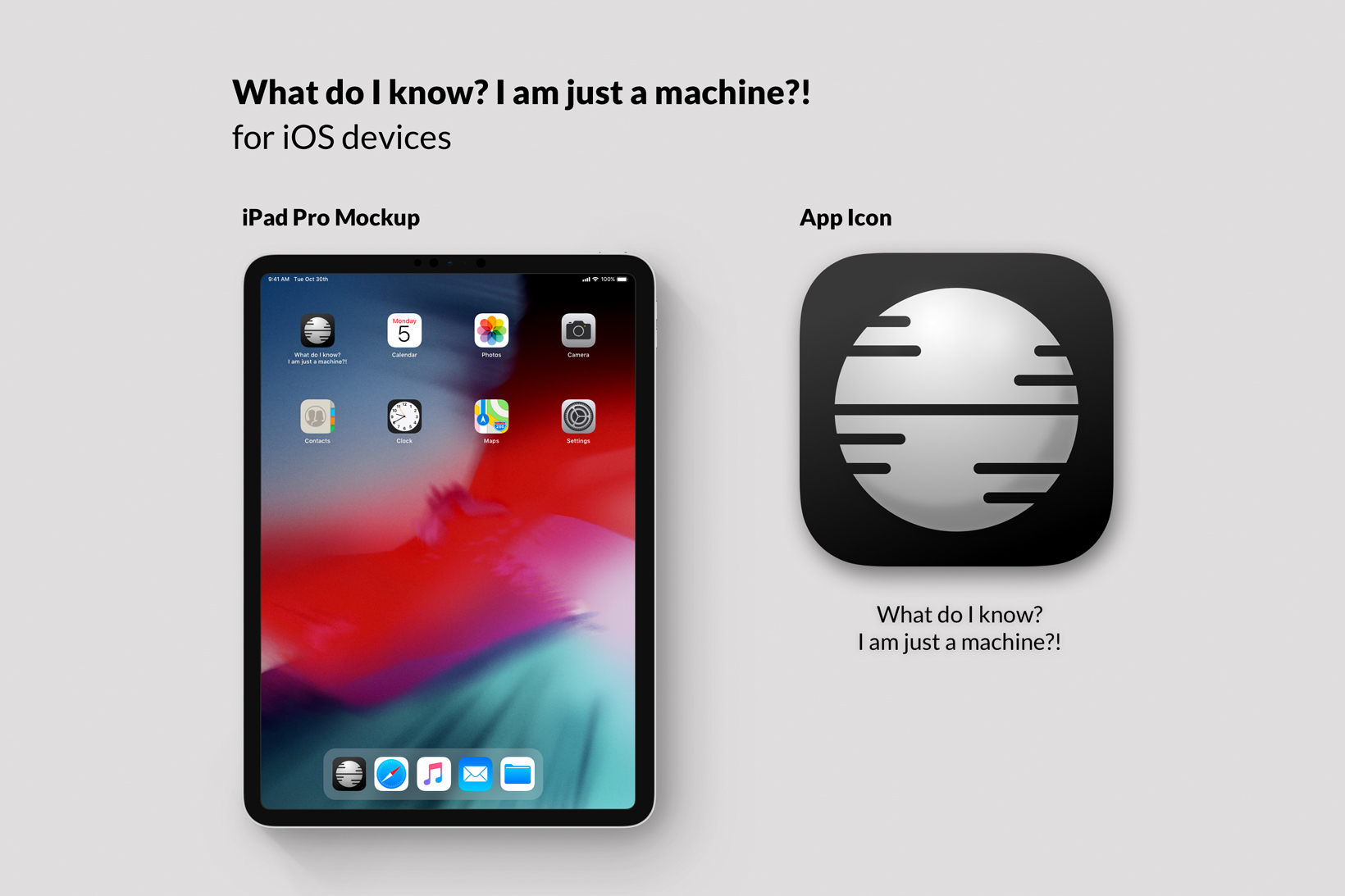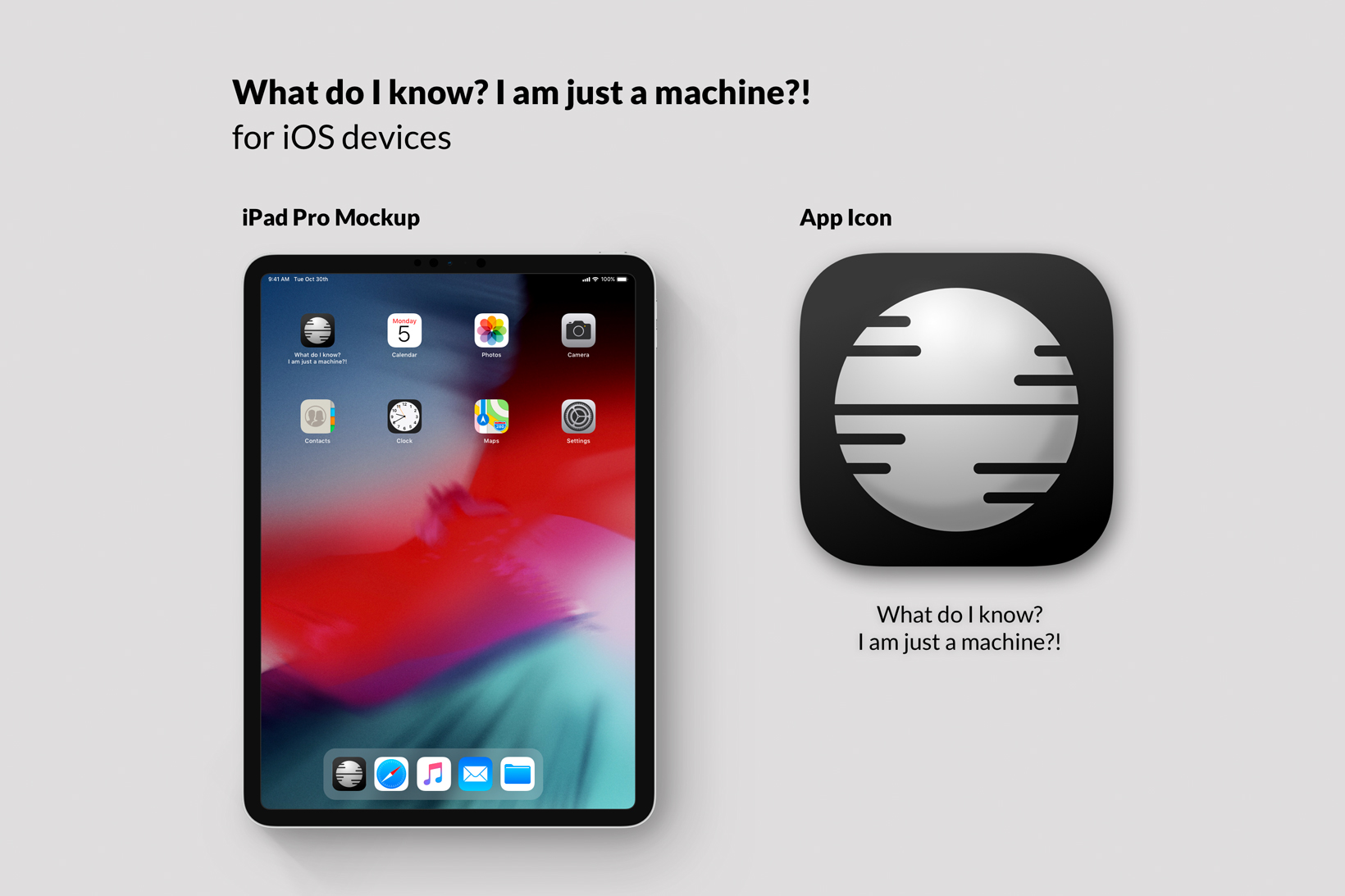 Please note: You will not find the application in Apple's App Store!
Credits
Idea, Concept and Production: Studio Martin Backes
Software Design: Martin Backes
Programming and CGI: Meredith Thomas
Video and Photo Documentation Model: Rene Braun
Blog Entry / More Information
You will find more information and photos about the project right here: Blog Entry and More Information
NOMINATIONS & PRIZES